Beth Goudie - Live At The Beacon Cafe: CD
£

10.00
On sale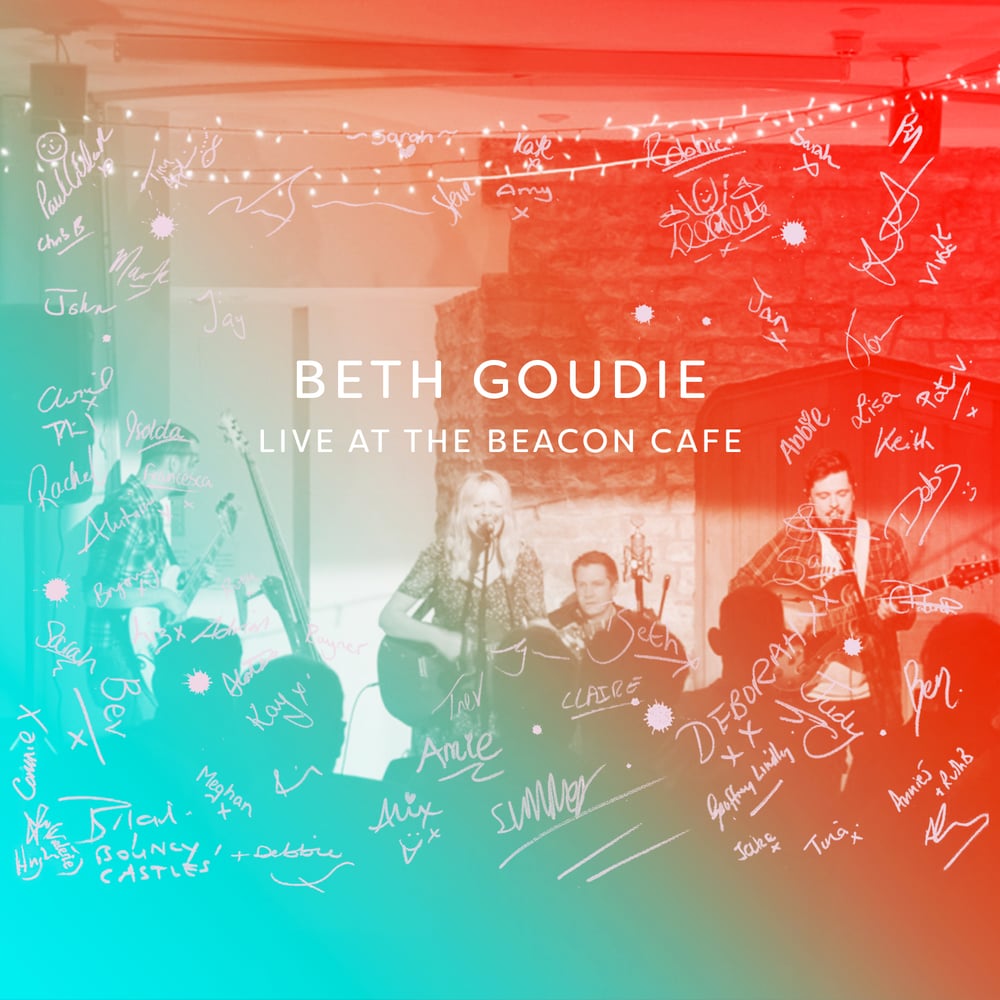 Recorded live at The Beacon Cafe in November 2016 in Ferndown, Dorset. The new album is made up of live versions of songs from previous releases ('The Boat' and 'Wilderness') as well as brand new songs.
Track List:
1) Prologue/Tomorrow
2) Samuel
3) Jeanie
4) Changing Lights
5) The Boat
6) Home
7) Wilderness
8) What I Need
9) That Night At The Table
10) Far From Home
11) To Every Bird
12) My Husband's Wife
13) Oh Jerusalem - Sam Goudie (BONUS TRACK)
© COPYRIGHT BETH GOUDIE 2016. ALL RIGHTS RESERVED
credits
Releases December 12, 2016
Music and Lyrics - Beth Goudie, Sam Goudie ('Oh Jerusalem')
Acoustic Guitar - Beth Goudie
Vocals - Beth Goudie, Sam Goudie
Percussion - Mark Galozzi-Hibbert
Bass/EUB - Jason Elliot
Recorded by Chris Burton and Alan Geering
Mixed by Chris Burton and Andy Tuite
Mastered by Andy Tuite
Cover Design by Sam Goudie
Cover photo by Mike Orman
With special thanks to every person that came out the live recording and the Beacon Cafe team, without you all, it would not have been the special night that it was.